✓ Ditch The 9-5
✓ Set Your Own Hours
✓ Work From Anywhere
...When You Discover The 7-Figure Sales Secrets They DON'T Teach You In Business School
Hi, my name's Matt Rizvi.
And ever since I was a kid, I've hated the idea of being a regular 9-5 employee.
Instead, I dreamed of working from anywhere, setting my own hours, and living life on my terms.
And with the power of the Internet, that reality is easier than ever.
…Especially for freelance writers.
There's just one BIG problem:
The average writer hardly makes any money.
In fact, according to Indeed:
Content writers earn a measly $18.48 per hour on average.
That's barely better than minimum wage!
But one day, a mentor of mine, who's built multiple 7- and 8-figure businesses, told me about a "secret" way of writing…
One that can pay 100X more than writing articles, blog posts, e-books, social media posts, and other ordinary kinds of content.
In fact, he told me this "secret" was the hidden ingredient behind every successful online business.
And those who mastered it were in high demand and could command 5-figure upfront fees for their work, in addition to ROYALTIES that could produce a steady stream of 6-figure income for years after they wrapped up a project.
As he explained it all to me, I sat there, slack-jawed.
My head was spinning.
And I was itching to learn more.
Because I knew if I could master this "secret" way of writing...
Then I could finally realize all the freedom, wealth, and independence I had always wanted.
So that's exactly what I did.
I followed his advice.
And now I get to work from anywhere I choose…
For example, just last year I was able to:
Camp out in Big Sur along the beautiful California coast, where I soaked in majestic ocean views and witnessed the most beautiful sunset I've ever seen.
Relax on a secluded beach in Lake Tahoe for a week and write as I watched the sunrise each morning.
Spend a luxurious 2-week honeymoon in Hawaii with my wife, filled with hiking, surfing, off-roading, and of course, eating so-fresh-that-it-squirms seafood.
In fact, I went on all these adventures while working – even though I was often disconnected from the Internet.
All thanks to this "secret" way of writing…
No flight is too far.
And no corner of the globe is off-limits.
I can make money from anywhere.
And that's also because…
I get to set my own schedule.
For me, a normal workday looks something like this:
6:30 AM: Wake up. Write for 30 minutes.
8:00 AM: Walk my dog around the park with my wife. Eat breakfast.
9:30 AM: Go to a writer's meet-up at a local coffee shop. Write for three hours.
12:30 PM: Finish work. Go home and eat lunch.
After just 4 hours of writing, I'm typically done for the day.
From there, the rest of the afternoon is mine to do as I please.
Some days I'll go to the gym…
Read a book at the park…
Or go play 18-holes of disc golf when no one is on the course.
You see, my flexible routine is one of the big benefits of mastering this "secret" way of writing.
And it's all possible because I don't answer to a B-O-S-S.
…Which means, I never have to request time off.
Or tell my boss if I'm leaving work early.
(Unlike most people working a 9-5 have to twist themselves into a pretzel just to take a few days off work.)
Instead, I can afford to drop everything at a moment's notice.
And I'll never get "fired" for doing so.
That's because I get to pick and choose my clientele.
I'm very selective.
And I don't put up with project (mis)managers wasting my time with pointless meetings and PowerPoint presentations either.
So how'd I finally get the lifestyle I always dreamed of?
Well…
The "Secret" of the Rich, Free,
Independent Writer
It all started at a business boot camp I attended in 2011,
That's where I met one of my most influential mentors and he gave me a piece of advice that changed my life forever.
He said:
"Matt, if you want to start your own online business, the #1 skill you should master is copywriting."
Now, in that moment...
I'd never even heard of "copywriting."
But I quickly discovered that it's simply:
Salesmanship in print.
Persuasion on paper.
Writing words that SELL.
And being a Master Copywriter means, knowing how to persuade people to pull out their credit cards and fork over their hard-earned cash as fast as they can -- using nothing but the written word.
If you look around, you'll see copywriting everywhere:
Billboards. Infomercials. Sales emails. Facebook ads.
…They're all everyday examples of copywriting.
And while most content writers are earning an average of $18 bucks an hour, skilled copywriters can earn 6- or 7-figures a year.
Why the big gap?
It's cause once you've mastered copywriting…
Master the Science of Sales
You can practically sell anything under the Sun.
And businesses ALWAYS need great salesmen – in good times and bad.
They're profit generators.
Because while a good copywriter may earn 6-figures from their work, it's often producing at least 10-TIMES that amount of income for their clients.
And as a result, smart businesses see copywriters as an investment…
Not an expense.
Plus…
Since I'm compensated based on how much I sell -- not how many hours I work -- my earning potential is unlimited.
Because if I write a killer advertisement that keeps running for years, then I can collect a steady stream of ROYALTIES that lasts month after month, year after year, usually long *after* the project is completed.
It's almost like having an ownership stake in every client I work with.
And I'm more like a business partner than a consultant.
But here's the thing...
Great copywriters aren't born that way.
You can be taught this skill.
In fact, I recently started helping others become successful copywriters and achieve the lifestyle of their dreams too.
For example…
CASE STUDY #1:
5-Figure Fees + Royalties
Consider Kenneth Turnbull.
Before I started teaching him my copywriting methods, the biggest deal Kenneth had landed was a 4-figure monthly retainer.
...Which is nothing to sneeze at.
But it's also FAR from the ceiling on how much a talented copywriter like Kenneth can earn with the right client.
So shortly after Kenneth and I began working together, he stumbled across a job posting for a lucrative copy project with a health supplement company.
The pay?
A 5-figure fee, PLUS royalties.
But there was a catch: in order to win this new gig, Kenneth had to successfully complete a test project in a single week.
So he got to work right away, sent me his copy, and then I gave him my detailed feedback on how to make it much better.
Then, just a few weeks later…
Kenneth shared this message on Facebook: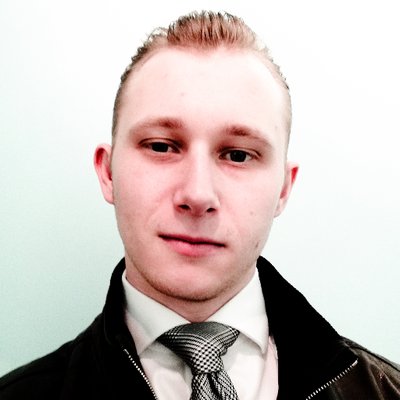 "My First Multi-5 Figure Copy Project + Royalties"

The lead I submitted for a review 2 weeks ago has helped me land my first multi-5 figure copy project + royalties.
Thanks Matt!
I'm feeling like Lattimer from The Program right now.
"Place at the table! Whooooooo!"

- Kenneth Turnbull, Direct-Response Copywriter
This gig turned out to be Kenneth's call-up to the big leagues…
Because since then, he's gone on to:
Close ANOTHER 5-figure fee + royalty deal with the same client
Stop accepting any short-form copy gigs
And politely reject clients who can't afford to match his new rates
See, when you reach the upper rungs of the copywriting ladder, you're not trading time for nickels and dimes — you're earning fat fees with uncapped upside.
And if you ask Kenneth, I'm sure he'd be happy to tell you how it feels:
Pretty. Damn. Good.
Now, as proud as I am of Kenneth and the big wins he's racking up…
He's not the only student of mine quickly climbing the ladder as a freelance copywriter.
CASE STUDY #2:
$1,200 For A Single Email
Enter Jim Hamilton.
Just like Kenneth, Jim also sought after my copywriting tips.
But when we first started working together, I have to admit...
I thought his sales emails were rough.
They needed a lot of work.
But, once Jimbo began getting regular feedback on his copy and implementing it each and every week…
His skills took off.
And now, Jim writes daily emails for clients in the health and survival niches. Plus, based on the sales he generates, he's able to earn himself a tidy sum in royalties each and every month.
In fact, Jim wrote me the other day to report he'd just banked over $1,200 for a SINGLE email.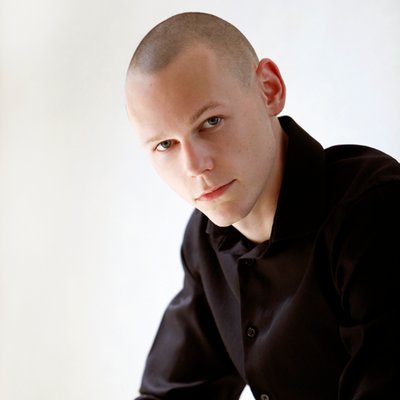 "Over $1,000 In My Pocket"

The email that went out to the health list today has generated over $5100 in sales so far.
Putting over $1000 in my pocket from that one email.
I can hardly fucking believe it. [...]
Your coaching has helped me cover so much ground so quickly...
- Jim Hamilton, Email Copywriter
The best part?
That email only took 30 minutes to write.
But let's be honest:
Jim's an exception.
Most copywriters don't earn $1200 for a single email.
But you *could* easily make $100 per email.
In fact, I was recently paying my students up to $100 for writing a single email for one of my clients.
And if you can crank out a marketing email in 30 minutes like Jim (which isn't a stretch considering I've written emails in as little as 15 minutes), then you could easily be raking in $200 for just an hour of work.
Imagine for a moment, spending just a few hours a day writing emails, then having the rest of the afternoon to:
Go for a walk
Hit the gym
Watch TV
Catch a movie
Hang with friends
Or eat out at your favorite restaurant.
Heck, at that rate, if you wrote for just 4 hours per day, you'd be earning $800.
And assuming you worked the standard Monday through Friday…
You'd bank a comfortable $4,000 from just 20 hours of work a week -- giving you a healthy $208,000 annual income.
That's the power of copywriting.
And it's why I wanted to learn the trade from best in the business…
What I Discovered From
The World's Top Copywriters
You see, my copywriting journey started out at Agora -- a little-known company that was founded in 1978, but now generates around a BILLION dollars per year.
In fact, it's one of the biggest publishers in America with dozens of subsidiaries, spread out across every niche you can imagine.
And they hire the best copywriters in the world.
In fact, just before I got hired there...
I heard a rumor that the division I was looking to join – called Stansberry Research -- had at least 5 copywriters making over $500,000 a year.
(More than many of the company's executives.)
…Which rubbed a lot of folks there the wrong way.
But it only fueled my hunger to carve out a slice of that pie even MORE.
And I worked my buns off to get a junior copywriter job in one of the most competitive copywriting teams on the planet.

But make no mistake:

Cutting my teeth there wasn't easy.
It was a trial by fire.

Like being tossed from the cradle straight into the deep end of the pool and being expected to swim.
But no matter how much it stung to watch a room full of grizzled vets tear my copy to shreds week after week...
It was worth it.

Because I got the chance to be mentored 1-on-1 by some of America's highest-paid copywriters – guys who are A-list copywriters and earn 6- and 7-figure royalties EVERY year.
And thanks to their guidance and mentorship...

I've written dozens of promotions from top to bottom (display ads, advertorials, email campaigns, sales letters, webinars, order forms, telesales scripts) for a variety of products (books, newsletters, courses, apps) across multiple niches (finance, biz-op, health, sports, sex).
Including a few that went on to generate millions of dollars in sales.

In fact, over my career, I've been trusted to write for high-profile authorities like:
Financial analyst Porter Stansberry
Two-time New York Times best-selling author Pamela Yellen
Expat expert Simon Black
And three-time presidential candidate Dr. Ron Paul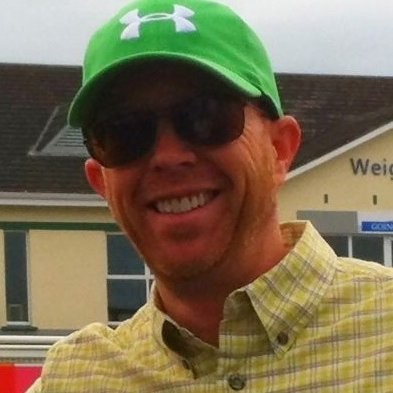 "I Recommend Him Without Hesitation"

"Matt Rizvi was a rising star on our copywriting team at Stansberry Research when--after three years, dozens of projects, and millions sold--he decided to start his own business.
I'd hire Matt again in a heartbeat if he ever wanted to return to our team, and I recommend him without hesitation to anyone who needs copy help."
- Mike Palmer, Copy Chief, Stansberry Research
Now...
Plenty of internet marketing "experts" promise to turn socially inept trolls into silver-tongued sellers through some kind of hack, trick, or tactic.
But I make NO such promises.
Because I know how much time and effort goes into becoming a Master Copywriter.
Which is why I'm finally ready to share…
Every Money-Making Secret
I've Learned About Copywriting
After working as a copywriter at the highest level since 2013…
I've seen how 7- and 8-figure companies are built from the inside — through persuasive direct response copy.
Step by step, I've honed my skills.
Refined my game.
Worked tirelessly to MASTER my craft.
And now, it's time for me to pull back the curtain and unveil my brand new high-intensity training for copywriters.
I call it: Copywriter Conditioning.
It's a treasure trove filled to the brim with battle-tested principles, strategies, and tactics I've used to make my clients millions of dollars — and make out like a bandit in the process.
Inside, you'll find the practical lessons necessary to help you write better copy on EVERY piece of the marketing funnel, including:
Display ads
Facebook ads
Emails
Landing pages
Sales letters
Webinars
Product descriptions
Order forms
And more
In total, the course is made up of almost 10 hours of raw marketing meat — the kind I like to sink my teeth into and feast on as frequently as my morning bacon.
13+ Hours of Training Across
38 Audio, Video, And PDF Lessons
It's dense.
I'd say there's about as much fluff in it as a prison cell in San Quentin.

And once you set foot inside, you'll find:
13+ hours of high-intensity copy training
38 audio, video, and PDF lessons
And select interviews with internet all-stars
(DISCLAIMER: In an effort to destroy my perfectionism, these tapes are 'rough' by my standards. There's no fancy editing or intro music. And I don't read from a script — just riff off an outline. So expect plenty of uhs, umms, and expletives.)
But the course doesn't *just* cover the fundamentals of copywriting.
Inside, you'll also discover the secrets to...
Build 7-Figure Sales Funnels,
Craft Killer Offers, and Master
Direct-Response Copywriting
Master Copywriters aren't just talented wordsmiths.
They also possess a DEEP understanding of how to...
Craft irresistible offers
Build profitable sales funnels
Achieve peak performance
Publish unique content -- daily
Attract high-paying clients and customers
Generate referrals
...and a whole lot more.
Which is why Copywriter Conditioning covers it all from stem to stern.
It's my comprehensive, A-Z blueprint for mastering direct response copywriting.
And whether you're a freelance copywriter…
Or a biz owner looking to write better copy…
I leave no stone unturned.
So you'll walk away with the principles, lessons, and insights necessary to go from writing awkward, clumsy, and hype-y copy that doesn't convert — to cranking out persuasive prose like a seasoned pro.
Now, let's talk about exactly what you'll discover inside Copywriter Conditioning...
PART I:
The Sales Funnel Blueprint
Before you can write copy that sells…
You must understand the principles of persuasive psychology behind sales funnels.
In Part I, you'll discover:
How to craft persuasive copy for each step of the marketing funnel, including: opt-in pages, sales letters, order forms, upsells, and more. (and how to AVOID gaping holes that can have your funnel hemorrhaging sales like a hemophiliac with a gunshot wound.) Lesson 1.
How I write high-powered headlines with the 4 U's of hard-hitting headline copy. (along with 47 fill-in-the-blank headline templates + 141 swipe-worthy subject lines you can hijack right away.) Lesson 2.
My 21 "go-to" email angles for quickly crafting profitable daily emails and autoresponder sequences. Each one comes with a written breakdown and real email copy so you can see how I execute on every angle. Lesson 3.
Struggling to write a sales letter from scratch? Don't try to reinvent the wheel — use my 7-Figure Sales Letter Template instead. This is the same template I've used to write sales letters that put millions in my clients' pockets and help me earn 6-figures as a copywriter. Lesson 4.
PLUS: Why you should NEVER ignore the copy on your order form if you want to maximize front-end conversions. (along with the template I use to craft high-converting order forms.) Lesson 5.
PART II & III:
Core Sales Concepts and
Advanced Lessons
Most newbies think copywriting is all about big benefits and hyped up claims.
But if you want to be able to attract high-paying customers to your biz like clockwork... or land lucrative 5-figure fee + royalty deals with big companies...
It's time to (re)build your skills from the ground up.
In Part II and III, you'll discover:
How to craft a killer marketing plan by focusing on the one missing ingredient most marketers ignore. (HINT: it's not the product or the market.) Lesson 6.
What NEVER to do when writing copy for a long-form promotion. This one mistake has a trail of dead bodies behind it longer than Ted Bundy's victim list. Lesson 6.
The simple four-step formula for crafting wickedly persuasive, objection-melting sales pitches. This is something most copywriters ignore, which is why I HAMMER it into each one of my copy cubs from Day One. Lesson 7.
Two "trance shattering" ways to snap readers out of their slumber and immediately grab their attention. Lesson 7.
How to "force" your reader to vividly visualize their problem through powerful imagery. This will have them zooming through your copy like a fat kid on a Slip-n-Slide. Lesson 7.
The little-known secret to cranking out six-figure sales letters as a rookie copywriter. Many of the pros I know STILL use this technique every time they have to write a new sales letter. Lesson 8.
The "Copy Hoarder" tool for quickly building up your swipe file with high-converting promotions. This is my go-to treasure trove for inspiration and new ideas. Lesson 8.
FORGET hand copying old sales letters — here are the only five steps you need to extract all the gold nuggets from winning sales letters — WITHOUT the hand cramps. Lesson 8.
Worried your Big Idea for a new promotion won't cut it? Use the brain-dead simple R.A.D.I.O. test to discover where your Big Idea belongs: at the heart of your promotion or the bottom of your burn pile. Lesson 9.
Why you should NEVER educate readers in your copy (and how to AVOID giving your promotion this accidental "kiss of death".) Lesson 9.

Opening with a razor-sharp hook is the key to snagging a truckload of sales. I show you how to stimulate curiosity, arouse desire, and create a burning psychological "itch" that'll have your prospects glued to their chairs until you've finally revealed your solution. Lesson 10.
How LONG should your copy be? I reveal the only two factors you should consider when making the call on word count. Lesson 11.
Four easy ways to weave AUTHENTIC urgency into your offers. (Most copywriters repel buyers with phony countdown timers and fake deadlines. But with the four strategies I share, customers will like you and trust you even MORE.) Lesson 12.
How politicians like Bernie Sanders and Donald Trump built gigantic cult-like followings of rabid fans who'd happily hack off their own left arm to show their support. (and how to swipe their audience-building strategies for your own biz.) Lesson 13.
The Gary Bencivenga secret to crafting eye-popping headlines that ONLY attract qualified readers. (His client didn't even want to TEST one of these headlines, let alone run with it, but Gary insisted, and it went on to become an unbeatable control for years.) Lesson 13.
The five elements of a persuasive cold outreach message. Discover how to cut right to the chase and bag ice-cold prospects without sounding needy, desperate, or sales-y. Lesson 14.
Why you should NEVER let this one common saying slip out when speaking to a cold prospect. (this instantly puts them on the defensive and almost guarantees closing them will feel like chasing down a plastic bag in a hurricane.) Lesson 14.
Two deal-closing techniques guaranteed to have prospects jumping through hoops to do business with you (instead of dragging you through the mud and leaving you hanging for weeks without making a decision.) Lesson 14.
The three-step process I use to ruthlessly edit my own copy. Lesson 15.
Working on a long-form sales letter? Here are the two sections you should spend MOST of your writing time on. (Back at Stansberry Research, we'd have to get these two sections approved in Copy Review before we could even move on to anything else.) Lesson 15.
Does your copy pass the "C.U.B" test? Discover how to hack away bumps, stoppers, and other useless fluff so you can turn your copy into a lean, mean, profit-pulling machine. Lesson 15.
The single most effective form of proof you can present in your copy. When it comes to backing up your claims, THIS trumps stats, studies, and even testimonials. Lesson 16.
People buy on EMOTION, then justify with LOGIC. Right? Wrong. Here's why closing a sales letter with "logic" will drown your promotion faster than Hurricane Harvey. Lesson 17.
A simple three-part sales letter template that can be adapted to any offer in any market. (based on neuroscientist Antonio Damasio's groundbreaking research on decision-making). Lesson 17.
The "just enough rope" secret to infusing your copy with logical proof —WITHOUT watering down its persuasive power. Lesson 127
The surprisingly simple way to close out any sales letter (by focusing on ONE specific emotion instead of hurling everything but the kitchen sink at your readers on their way out the door.) Lesson 17.
How to make out like a bandit by BREAKING these three "sacred" copywriting rules. Lesson 18.
The single biggest persuasion myth keeping most copywriters stuck in training wheels and unable to write high-converting copy — even for their own biz. Lesson 18.
How to persuade anyone to consider YOUR point of view — even when they're weighed down by rigid beliefs. (Think pro-lifers or climate change deniers.) Lesson 18.
One thing you CANNOT ever contradict in your copy. Make this mistake and your readers will sprint away from your sales page faster than Usain Bolt off the starting block. Lesson 19.
Why Barack Obama was a GOLD MINE for great copy ideas (and how to use polarizing public figures like Hillary Clinton or Donald Trump to make your case FOR you.) Lesson 19.
Why you should NEVER use the "bottom feeder" approach in your copy. Lesson 20.
How you can tap into your prospect's five psychological "needs" the RIGHT way. Lesson 20
The one simple litmus test I use to bulletproof my copy's credibility. This also makes it much easier for readers to buy from you again and again. Lesson 21.
PART IV:
Marketing Fundamentals
But selling in print is about much MORE than just writing.
If you don't understand the fundamental principles of direct response marketing, or how businesses get traffic, generate leads, and then convert them into customers…
You'll struggle to write any high-converting copy.
In Part IV, you'll discover:
Eleven different ways to craft an offer so irresistible your prospects will be frothing at the mouth, unable to even see straight until they've slammed down their credit card and bought whatever you're selling. Lesson 22.
Why this "no going back" discounting mistake could be killing your credibility and scaring away buyers. Lesson 22.
My ENTIRE product launch email strategy revealed. This is how I structure promotions to make sure the cash register rings off the hook right down till the last second before I close out the cart. Lesson 23.
Three simple elements you MUST have in any pre-launch email. (fail to include these, and your prospects will happily tune you out like a bad commercial. Or worse, they may not even REALIZE you're launching a product.) Lesson 23.
Inside scoops from working with under-the-radar marketers who spend over a million dollars a MONTH on paid traffic. Lesson 24.
The single most important metric in any paid traffic campaign. (HINT: it's not cost-per-click, cost-per-impression, or cost-per-acquisition.) Lesson 24.
Why adding this one specific type of lead to your email list can bleed your coffers dry. (and how Agora flipped the script on this money-sucking "buyer beware" hazard years ago.) Lesson 24.
The two keys to success for organic list-building. Lesson 25.
Three simple questions you MUST answer to craft a high-converting pinned tweet. Nail this, and you'll be generating fresh, new leads for your biz on autopilot, simply by growing your Twitter following. Lesson 25.
The "old school" secret to writing killer long-form Facebook Ads for book funnels, webinars, and info products. Lesson 26.
Sneaky ways the gurus use to squeak past Facebook's airtight restrictions on copy in Facebook Ads. Lesson 26.
What NEVER to do when writing a Facebook Ad. Lesson 26.
The one free tool I use to find hot offers and ethically "spy" on competitors Facebook Ads. (this was an inside tip from a very successful 6-figure ecommerce store owner.) Lesson 26.
PLUS: My "top-secret" Profit Calculator for crunching the numbers and figuring out how quickly a new biz venture will put cold, hard cash in your pocket. Lesson 27.
PART V:
Hitting Peak Performance
I used to be a painfully slow writer who struggled with procrastination and productivity.
Now I crank out money-making marketing emails in as little as 15 minutes.
And if you want to turn your copy practice into a thriving business, you've got to learn how to write FAST, come up with new ideas on-demand, and put yourself "in the zone" every single day.
In Part V, you'll discover:
Seven simple tips that helped me DOUBLE my writing speed. (PLUS: the one paid tool I use to keep my copywriting practice humming along like a well-oiled machine.) Lesson 28.
My personal "priming" trick for brainwashing myself into being highly productive — even when I'd rather stick a fork in my eye than sit down and write. Lesson 29.
The two dirty little secrets real writers know that wannabe writers don't (and how you can use them to overcome resistance and train yourself to write every day — rain, hail, or shine.) Lesson 29.
Struggling to come up with new ideas for ads, emails, or sales pages? Discover how to "produce" brand new ideas almost ON-DEMAND...so you'll have more persuasive copy ideas then you even know what to do with. Lesson 30.
The tiny 38-page book that supercharged my powers of ideation (most newbies have never even HEARD of this book, but plenty of A-list copywriters I know swear by it.) Lesson 30.
Where I find all my best headline and lead ideas for new promotions. (I like to get these straight from the horse's mouth, and I show you exactly where to go and how to find them.) Lesson 30.
How I developed my "golden gut" and can usually tell within seconds whether a piece of copy is likely to convert. Lesson 30.
The "Teenage Mutant Ninja Turtles" secret for coming up with brand spankin' new ideas sure to blow your readers' socks off in ways they could never imagine. (I learned this from the man I consider the world's greatest living financial copywriter.)Lesson 30.
Knowing how to beat your client's controls will quickly put you in the top 1%. Learn how to achieve the mindset of a control beater so you can start earning royalties by lifting the response on your client's existing offers. Lesson 31.
Looking to GROW your copy practice? Here are the top ten investments I recommend for pro copywriters. Lesson 32.
PART VI:
Secrets to Client Success
Killer copy chops won't do you a lick of good if you struggle to land (or keep) clients.
And the fact is: there are lots of BAD clients out there.
Learn how to spot good ones and avoid bungling your relationships with them like most other freelance copywriters do.
In Part VI, you'll discover:
The nine "not-so-obvious" RED FLAGS raised by clients from hell. Failing to screen out clients who fit this bill could sink your copywriting practice. Lesson 33.
The crippling "price anchor" pitfall I see many new copywriters falling victim to. And how to jump up the food chain quickly by doing what most newbies WON'T do. Lesson 34.
How I snagged my first copywriting client as a wet-behind-the-ears rookie with no writing experience or copy chops. Lesson 34.
How I got my foot in the door at Stansberry Research (the copywriting equivalent of getting drafted by the Patriots) at a time when they weren't even hiring copywriters. Lesson 34.
How Agora turns brand new writers into trained killers capable of writing multimillion-dollar promotions from end to end. (including display ads, banner ads, emails, advertorials, sales pages, follow-up sequences...EVERYTHING.) Lesson 34.
The "flavor of the week" technique for climbing the ladder as a freelance copywriter as fast as possible. Lesson 34.
The "sunk cost" fallacy even some experienced copywriters are blind to. (and how it can prevent you from reaching a 6- or 7-figure income.) Lesson 34.
The quickest way to rack up proof, land new clients, and grow your copywriting practice. Lesson 34.
Why jumping on the phone with a prospect before qualifying them can kill your ability to charge premium prices (and how I qualify prospects to make sure I don't ever waste time on lookie-loos or price shoppers.) Lesson 36.
The one simple question that pre-frames potential clients to hire YOU. (I picked this one up while watching one of the world's foremost persuasion experts speak at a live conference recently.) Lesson 37.
The single most important follow-up question to ask potential clients. By answering this question, they'll unwittingly reveal their most burning pain points, so you can frame your service in the BEST possible light. Lesson 37.
The only 3-word answer for clients who balk at your fees. Using this instantly will expose their underlying objection AND show you how to overcome it. Lesson 37.
The free resource that reveals exactly how A-list copywriters charge for sales letters, emails, advertorials, and more. (I'm surprised more people don't know about this.) Lesson 37.
Sneaky ways pro copywriters get their clients to write copy FOR them. This almost guarantees less time spent on revisions and ensures your client is happy with the work you turn in. Lesson 38.
How to "fool" past customers into sharing their deepest desires and nagging pain points with you like an old buddy from college. Lesson 38.
PLUS: Why you should NEVER "just start writing" if you've got writer's block or can't come up with new ideas. (and what to do INSTEAD.) Lesson 38.
As you can see, Copywriter Conditioning goes above and beyond the typical copywriting course.
Which is why my students consider it...

The Ivy League Education
For Serious Copywriters
In the 3 years I spent working at Stansberry Research as an in-house copywriter, my copy generated millions of dollars in sales.
As a division, Stansberry brings in over $100 million per year in revenue.
And until now, the ONLY way anyone could develop the same direct response copy skillz was to move to Baltimore and work for them in-house.
...But no more.
By enrolling in Copywriter Conditioning…
You can put yourself through the same "basic training" Agora uses to transform newbie writers fresh off the turnip truck...
...into trained killers who crank out high-converting copy more lethal than a poison-tipped dart from Kim Jong-Un's top assassin.
And you can do it without changing zip codes OR investing 3+ years of your life.
The course is lean.
Mean.
And filled with nothing but direct response copy gold.
Think of it like getting a four-year degree from Harvard, Yale, or Princeton for the cost of a single semester at community college.
A bargain you'll be hard-pressed to top anywhere this side of the Internet.
And just like a four-year education at an Ivy League school...
This isn't a "get rich quick" scheme. If you decide to sign up, don't expect a magic bullet.

There's hard work involved — and LOTS of it.
So DON'T buy my course if you can't afford to invest $495 in your copywriting skills.

Plus, I can't even guarantee you'll replicate my success.
(Honestly, no one can. My path is one-of-a-kind.)
But, if you're serious about learning how to sell with the written word…
Then Copywriter Conditioning might just be what you've been looking for.
Now…
I've laid all my cards out on the table.
Which means it's time to decide if you're ready to...
Take the First Step To
Becoming a Master Copywriter
Here's the thing...
Persuasive writing skills can be TAUGHT — but ambition and work ethic CAN'T be.
(at least not by me.)
So…
If you're not already starving for success, then there isn't a hope in my hell my teachings can cure your affliction.
But if you're SERIOUS about:

Boosting your conversion rates
Writing faster copy
Attracting top-tier clients
Negotiating higher fees + royalties
Mastering a highly profitable skill
And creating long-term financial and lifestyle freedom
...Then chances are you're cut from the right cloth.
And joining Copywriter Conditioning makes a whole lotta dollars and cents.
So, if you think you're ready...
The journey to becoming a Master Copywriter starts right here:

Once you click the big green button above, you'll be taken to a secure order form.
There, you'll fill in your payment details and submit the form to complete your purchase.
If you already have a Teachable account, then Copywriter Conditioning will automatically appear inside your dashboard once you've finished checking out.
If you don't have a Teachable account, one will be created for you (attached to your email address) as part of the checkout process.
All course material will be instantly unlocked as soon as you purchase the course.
Now...
The hallowed halls of Copywriter Conditioning await.
I'll see you on the other side.
Your copy coach,
Matt Rizvi
P.S. Still got questions?
Check out the FAQ below...
Frequently Asked Questions
What exactly am I getting with Copywriter Conditioning?
You're getting: ● Over 13 hours of audio, video, and PDF content ● 38 dedicated lessons ● Written transcripts for each audio lesson
How long do I have access to the course material?
All the course material is yours for life.
How do I access the course material?
Once you purchase the course, you'll be instructed to create an account for Copywriter Conditioning. Then, simply go to CopywriterConditioning.com and click "Log In" in the top right corner.
Is this course just for freelance copywriters?
No. The course is NOT just for freelance copywriters. The course is designed for: (A) Freelance copywriters of every level, and (B) online business owners who want to write better copy.
How much does it cost?
Retail price is $495